Our destinations
NUSA LEMBOGAN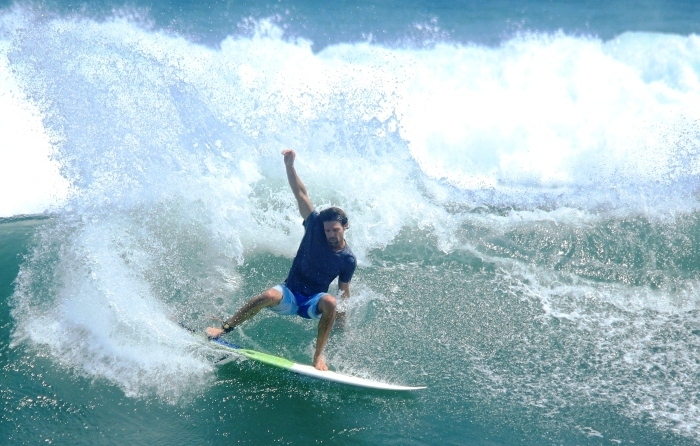 Nusa Lembongan is a small paradise island out of the crowds of Bali.
You can choose between 6 surfbreaks to find your favourite one.
Beginner
or
Intermediate
? Our certified instructors will be pleased to teach you how to have good fun in the waves. The courses are given in small groups and friendly atmosphere so you can improve very quickly :-)
Duration : 2,5 hours
Included : Soft surfboard, rashvest, reef boots, your instructor (3 students max for 1 instructor), pictures and videos, boat transport, water.
Languages : English and French
Already
experienced surfer but first time on the reef
? We provide
surf guiding
service so you can catch the best waves.
Nusa Lembongan is also famous for diving, spearfishing or just...relaxing !
We offer as well spearfishing trips and freediving.

If you have any questions, don't hesitate to contact us.
Surfboards hire rates :
Shortboard 9 USD a day, 55 USD a week
Longboard 15 USD a day, 90 USD a week
SUP 30 USD a day, 150 USD a week
Reefboots available for 3 USD a day, 15 USD a week

Surflesson 53 USD 1 lesson, 144 USD 3 lessons
Surfguiding
depends on the surfspots
, starts at 15 USD