Our destinations
KUTA BEACH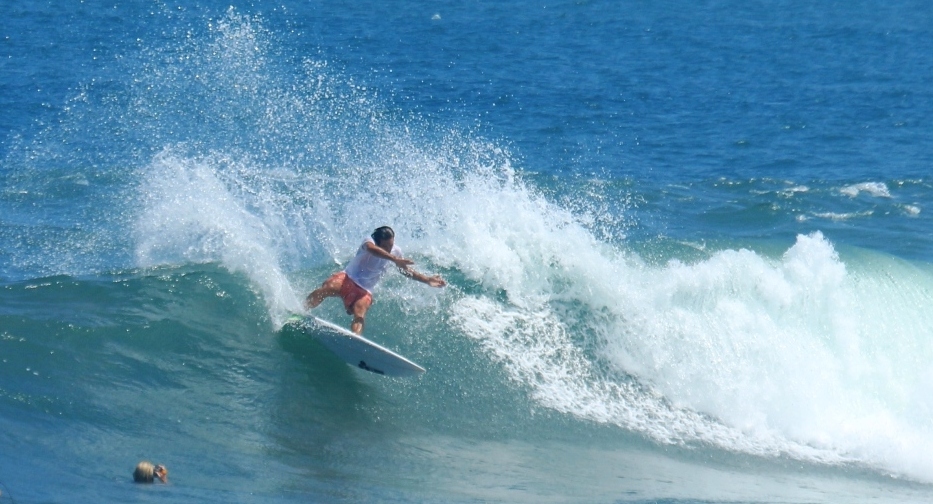 Bali Kuta is famous for its nightlife and its crowded beach breaks. But for those who want to avoid the urban jungle and stay at the legendary surf spots such as Bingin, Uluwatu, Impossibles, Nusa Dua, Canggu, Dreamland... Our center offers drop off and pick up service. You won't even have to leave your room to get your surfboard, just book an appointment time and we are at your door.
And now, also offer stand up paddle boards.

We offer any kind of boards : mini malibus, longboards, hybrids, fiberglass, epoxy, carbon, bamboo and brands such as DHD, AL Merrick, Mike Woo, Mc Tavish, Rusty, Surf Tech, 7S, Takayama...
To book a board or to have a look at assortment and price, please enter your dates and select board category.
If you need more info, please do not hesitate to use our live service or leave us a message via the contact form.
BOARDS COME WITH FINS, LEASH AND BAG IF REQUESTED, AND WAX



WHAT HAPPENS IN CASE OF A PROBLEM WITH MY BOARD ?

Lost board: pay 3 weeks of rental
Snapped board : pay 2 weeks of rental
Lost leash : 25 usd (if leash is snapped, bring it back then you don't pay)
Lost fin : 20 usd
Small Ding (dent or hole <10cm) : 10 usd
Big ding ( damaged fin box, hole >10cm) : 30 usd
Prices from 8 usd a day (on a weekly basis)

Please note it's a "book in advance" website, means we have a 2 days notice. if you need a board in less than 48 hours, please use the contact form or the WHATSAPP option. (we do reply quite fast, please check your spam box if no answer)

We like boards, we like high tech and nice shapes, that's the reason why we offer the best brands, innovative products like the carbon cybertoys by Mike Woo, bamboo core, Hypto Krypto... All the boards we like and try to caters all the tastes.

We are all surfers and we know how it can be frustating not to have the right board to enjoy the best waves of the world. With us you can relax, you will always get a quality board.
In Bali there are plenty of boards for rent or for sale at very cheap price. But be aware most of the boards have been damaged or snapped many times, and painted many times. At rentasurfboard.com, we don't rent any broken board, once a board is not in good condition anymore, we sell it or give it to local kids. All our boards are in good condition and you have the possibility to swap your board if you are not happy with your first choice.
Wherever you stay in Bali, we can supply you the board of your choice . Our center offers drop off and pick up service. (from 9am till 6pm) You won't even have to leave your room to get your surfboard.
20 USD if you stay in Nusa Dua, Uluwatu, Bingin, Dreamland, Balangan, Sanur, Keramas.