Our destinations
KUTA BEACH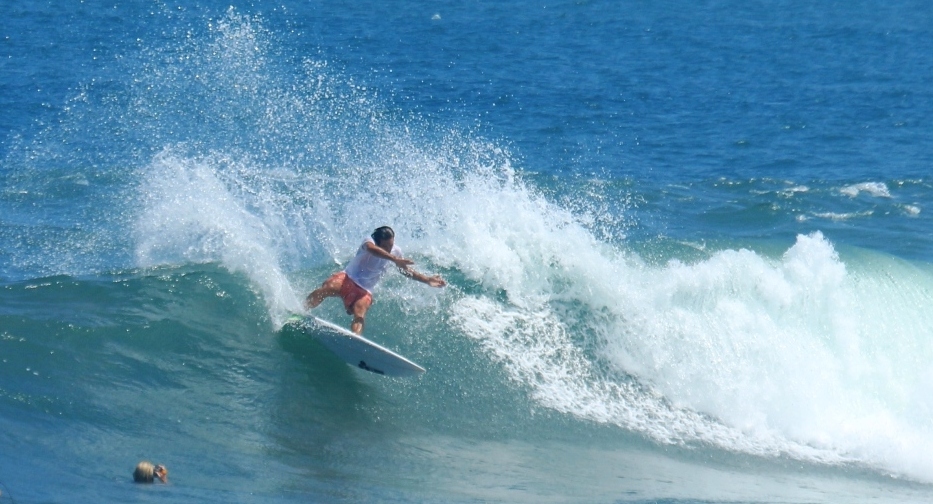 Bali Kuta is famous for its nightlife and its crowded beach breaks. But for those who want to avoid the urban jungle and stay at the legendary surf spots such as Bingin, Uluwatu, Impossibles, Nusa Dua, Canggu, Dreamland... Our center offers drop off and pick up service. You won't even have to leave your room to get your surfboard, just book an appointment time and we are at your door.
And now, also offer stand up paddle boards.

We offer any kind of boards : mini malibus, longboards, hybrids, fiberglass, epoxy, carbon, bamboo and brands such as DHD, AL Merrick, Mike Woo, Mc Tavish, Rusty, Surf Tech, 7S, Takayama...
To book a board or to have a look at assortment and price, please enter your dates and select board category.
If you need more info, please do not hesitate to use our live service or leave us a message via the contact form.
WHAT HAPPENS IN CASE OF A PROBLEM WITH MY BOARD ?

Lost board: pay 3 weeks of rental
Snapped board : pay 2 weeks of rental
Lost leash : 25 usd (if leash is snapped, bring it back then you don't pay)
Lost fin : 20 usd
Small Ding (dent or hole <10cm) : 10 usd
Big ding ( damaged fin box, hole >10cm) : 30 usd